The packaging industry is witnessing a revolution! The European Union's Green Deal, the plastic tax, the Paris Climate Agreement, the Circular Economy Package, discriminating end consumers … all these are driving change, and moving things inexorably towards one (laudable) objective: sustainability.
The DERIBA Group has always sided with these revolutionaries because it wants the environment to be among the winners!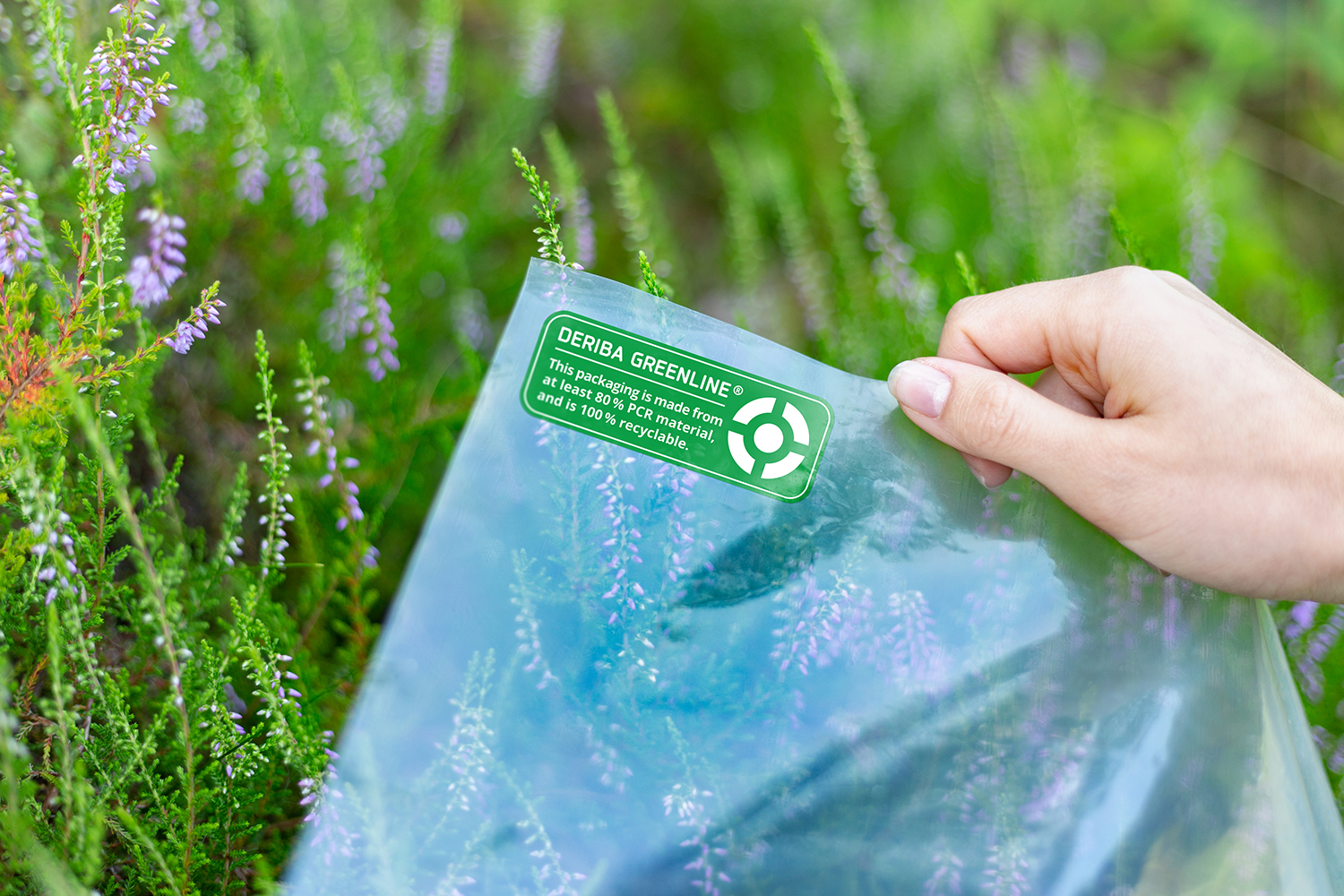 With DERIBA GREENLINE® film, the seven specialist companies in the DERIBA Group have created their most crucial ever product. Containing 80 % PCR material and boasting Blue Angel quality, it represents one of the best alternatives to conventional film. Quite simply because it's 100 % recyclable. And that's not all: In terms of material, DERIBA GREENLINE® film saves up to 45 % in CO2 emissions, and so it typifies sustainability, conservation of resources and climate protection.
On the application side, its outstanding machinability is truly impressive. A closer look reveals why: DERIBA GREENLINE® is a byword for extremely pure recycled material.
Making sure your processing and production run perfectly.
DERIBA GREENLINE® film has a purity level far superior to comparable products such as virgin or grade 1A film. This endows it with superb mechanical properties, meaning it works flawlessly within our customers' machine processes.
There's something quite clear to us. Sustainability shouldn't ever undermine the reliability of the process. This is something else that makes our DERIBA GREENLINE® film a premium product.